Real Value Flats in OMR, OMR Flats, Flats in Chennai OMR
Padmasri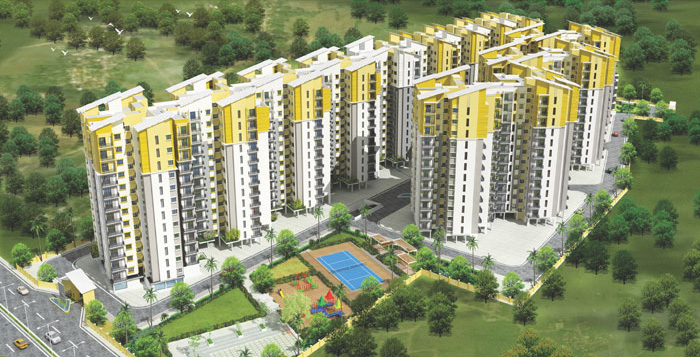 Padmasri, THE INSPIRATION
Imagine being surrounded by nature with healthy; clean air; And, access to great healthcare. Imagine taking a dip into the pool after work. Or a sip with friends at your cool new clubhouse. Imagine jogging in your very own park. Or down to the IT park next door: Imagine a great indoors in the middle of the great outdoors. With every convenience at your door and convenience stores just a step away:

Padmasri is built on the premise that the only time you'll take more than step is to walk to work.
DOUBLE VALUE AT YOUR DOORSTEP
Breathe in nature as soon as you set foot outdoors.And, marvel at the ingenious use of space with great cross ventilation indoors. So besides enjoying healthy air, you save on your electricity bills too. Spend your evening with your family,not traffic jams.With all the major IT parks and offices next door,you'll be saving both petrol and precious time.cut down on the time spent dropping your kids off at school- without cutting down on the quality of their education.The top CBSE schools in the city are now closer than ever. Have fun at home with amenities as diverse as a swimming pool,clubhouse,library ,sauna and Jacuzzi or step out for a day of fun at Muttukadu lake, MGM Dizzy World or Vandalur Zoo,just minutes away.

Now that's what we call double value.
AN ABUNDANCE OF CHOICE
Surrounded by nature and life's modern conveniences, Padmasri has 15 blocks consisting of basement, stilt + 12 floors stretched over a sprawling estate. With 1,2 and 3 BHK apartments of 535 to 1262 square feet, and an incredible total of 1154 spacious homes to choose from, you're sure to find one that appeals to both your eye and wallet.